Enjoy an unforgettable vacation in Saguenay–Lac-Saint-Jean, with family or friends, thanks to our many activities on the site and in the surrounding area.
Summertime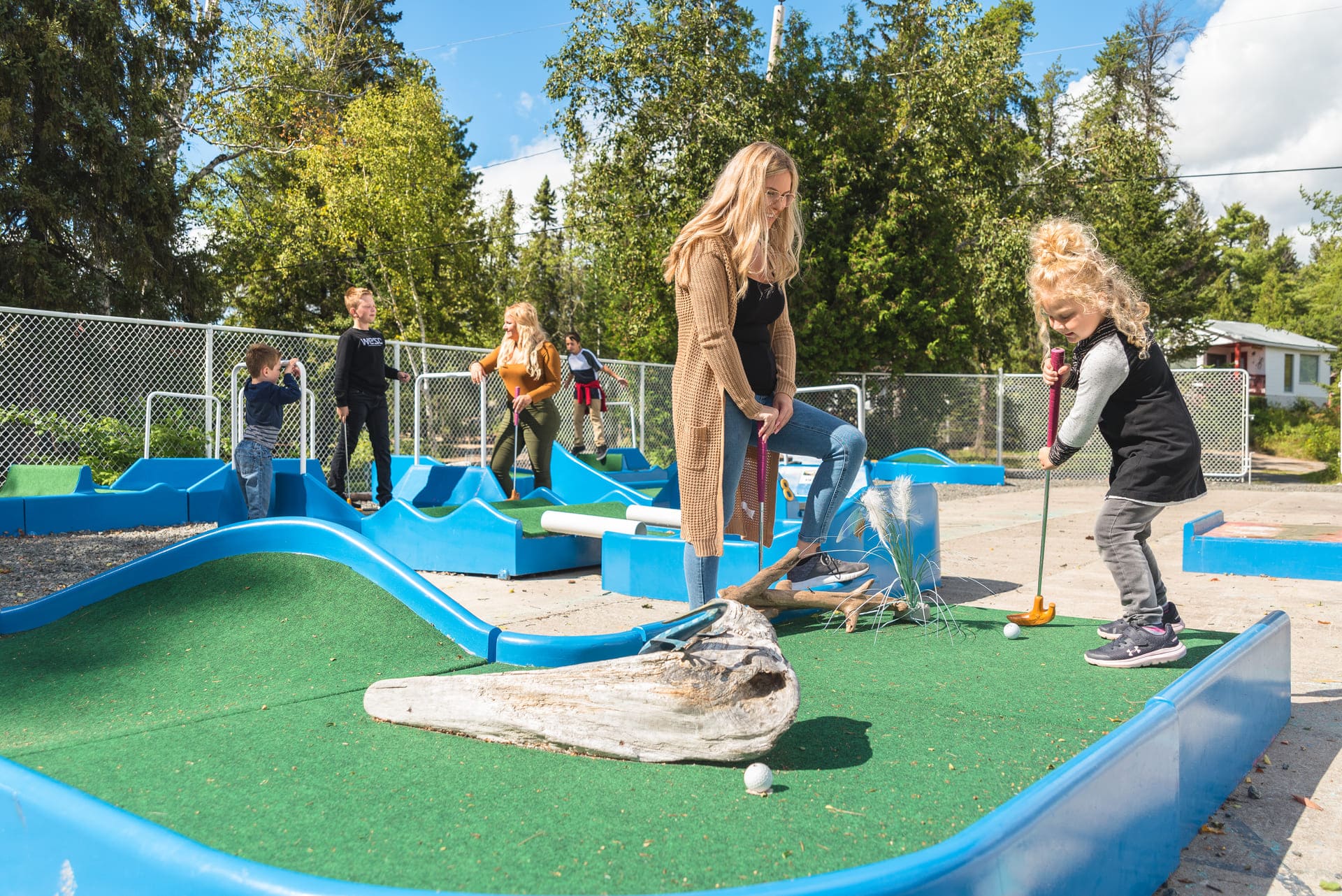 Walking trails
The Mask8àtik8iche trail (2.4 km) runs along the Ashuapmushuan River to offer unique views of the Grande Chute à l'Ours rapids.
The riverfront Arboretum trail (2.7 km) has been completely renovated for the 2021 season. With 3 magnificent footbridges and nearly 1 km of boardwalks, this trail allows you to enter the countryside to discover the regional flora.
Semi-Olympic heated swimming pool
Take advantage of your stay by going for a swim in our semi-Olympic swimming pool heated with forest biomass, an eco-responsible solution.
Schedule (June 23rd to August 28th 2022)
Sunday to Thursday

10:15 am to

12:00 pm

12:30 pm to

5:00 pm

5:45 pm to

6:45 pm

Friday & Saturday

10:15 am to

12:00 pm

1:00 pm to

5:00 pm

6:15 pm to

7:45 pm
Ouananiche salmon and walleye fishing
Our site is a unique place to wade fish landlocked salmon and walleye. To find out more about the dates of accessibility and the necessary permits, visit the website: Corporation LACtivité Pêche Lac-Saint-Jean.
Playgrounds and sports
For young and old, amateur athletes or die-hards, we offer a multitude of facilities for playing beach volleyball, pétanque, horseshoes, soccer, and even mini-golf (fee: $3).
Leisure room for children
For the greyer days, we have a room for children to craft, colour, play board games, and watch movies. About twenty hours of facilitated activities are offered to children every week.
Animation and other activities
For an unforgettable vacation, take advantage of our calendar of activities throughout the summer, including outdoor cinema, summer theatre, weekly bingo, and a variety of programming!